On every day of the week
On weekdays between 8 am and 8 pm, and emergency duty on weekdays between 8 pm and 10 pm and on the weekends.
+36 1 306 13 64

Renown veterinarians
Our renown and committed professionals work for the recovery of your pet every day.

Our specific fields
If you realize any symptom of illness on your pet, please visit our clinic, you can trust in our expertise.

Useful information
Our vets write a blog from where you can get to know everything about the most common pet illnesses and their treatments.
Kiemelt cikkeink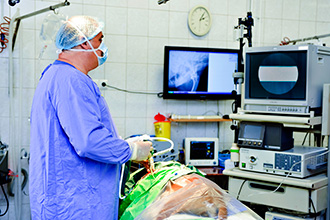 Artroszkópia
Az artroszkópia, vagyis az ízület tükrözése, egy minimális műtéti heget okozó, ún. minimál invazív eljárás, amely az ízületen belüli sérülések diagnosztizálását és kezelését teszi lehetővé. A műtét során mindössze három kisebb folytonossági hiány keletkezik, amin a kamerával és a monitorral összekötött optikát és a speciális (harapó, stb.) műszert vezetik fel. A műtét ideje is mindössze 15-40 perc.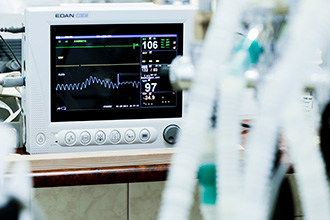 Tudnivalók a műtéti rendszerről
A műtét komoly beavatkozásnak számít minden esetben, még akkor is, ha az rövid, és egyszerűnek tervezett. Ennek megfelelően fel kell készülnünk rá. Először is fontos tudni, hogy állatoknál a műtétek 99%-a altatásban történik. Ennek oka legfőképp az, hogy a betegeink nem értik mi történik velük, számukra ez egy ijesztő beavatkozás, a fájdalom és a rémület okozta sokkot teljesen el kell kerülnünk, ami megfelelő nyugtatással illetve ezután altatással lehetséges.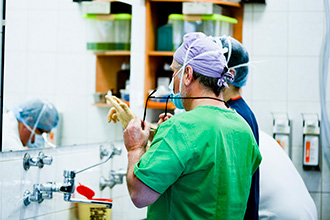 Sürgősségi ügyeleti rendszer
Az ügyeleti rendszer hétvégén és ünnepnapokon működik, részben behívós jelleggel. Az ügyeletes kolléga, aki bent tartózkodik a hét végén (szombaton 9-22; vasárnap 9-20) megítéli, hogy az eset sürgősségi műtétet igényel-e, és amennyiben a tulajdonos is egyetért vele, azokban a speciális esetekben, amit később részletezünk, behívja az ügyeletes ortopédus állatorvost valamint az ügyeletes altatást végző asszisztenst. Az ügyeleti sürgősségi műtétekre ügyeleti felárat számolunk el.
További cikkeink >
Please ask for an appointment!
Our clinic is open on weekdays between 8 am and 8 pm, emergency duty is on weekdays between 8 pm and 10 pm, on Saturday between 9 am and 10 pm and on Sunday between 9 am and 8 pm.
Please ask for an appointment by phone or in e-mail for ultrasound examination, for neurologic consultancy or for MRI and CT examination.
+36 1 306 1364